Moose Creek is always buzzing with activity.  The recreation park is normally full of sounds like; the crack of a bat in the baseball diamond, the cheer from the bleachers, the sounds of children playing in the outdoor pool or the sounds of children young and old enjoying the beautiful covered outdoor skating rink.  This is a place where you lose track of time and before you know it the outdoor lights turn on and illuminate the park so the fun can continue for hours.
For those quieter times, shopping at the Moose Creek Mall is a true pleasure where they make customer service a priority and everyone feels special.  Whether you're going out for a family dinner or interested in a more intimate meal, various Moose Creek restaurants can meet your culinary needs.
Image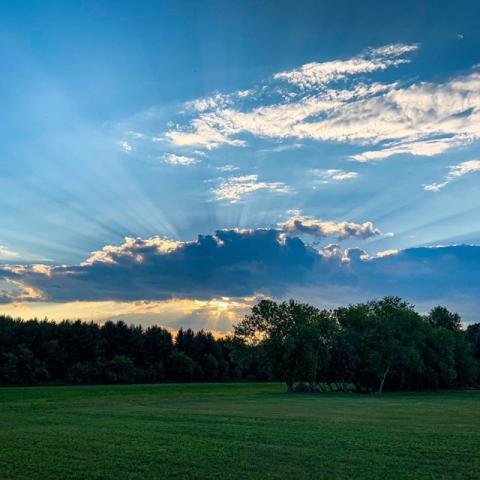 Services in Moose Creek include:
Public park
Covered outdoor skating rink
Outdoor pool
Fire Station 4 - Moose Creek
Baseball diamonds
Youth baseball program
Children's playground
Numerous events such as Summerfest,
Canada Day Celebrations and Winter Carnival
Catholic and Presbyterian Churches
History
Residents of the progressive village of Moose Creek, about 25 miles north of the Seaway City, believe that the name of their village was coined by hunters. Near the village there is a miniature waterfall, which rarely freezes completely over. This made a good drinking place for the animals. The moose followed the creek for quite a distance to get to this drinking hole, and the hunters followed too. When the moose came they held sway, and the other lesser animals kept out of the way. Thus to distinguish the different waterways, among the hunters, it became known as Moose Creek.
The first settlers were mostly of Scottish origin. The first site of the village was on the west side of the creek, on a high ridge of land. The first house was built there by a Mr. McFall. Besides this house were several business places, including a shoe shop, where the best ladies shoes in this part of the country were reputedly made, and a tailor shop. The first general stores in the community were owed by Mr. Steinberg and Mr. Vineburg. In Mr. Vineburg's store, there was a wide range of merchandise. For example, "high wines" or "white whiskey" was readily available. It came in a barrel with a tap, and a tin mug hung beside it. It was sold by the cup or the quart. It is recorded that a quart of this "high wines" sold for twenty-five cents.